ICID Foundation Day
ICID celebrates its Foundation Day on 24 June. It is a matter of great pride for ICID fraternity spread across the globe to observe the 'ICID Foundation Day'. It gives us the opportunity to re-dedicate ourselves to the mission of the Commission. ICID encourage all National Committees/ Committee / Direct Members to commemorate the day as 'ICID Foundation Day'.
All National Committees/Committee are requested to celebrate the 'Foundation Day of ICID' by organizing a variety of events like scientific/professional meetings, brainstorming sessions, essay and drawing competitions to create awareness about the current hot issues on water and food security etc.
---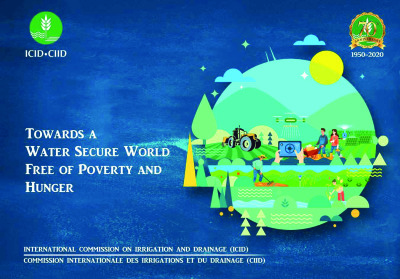 ICID@70 Coffee Table Book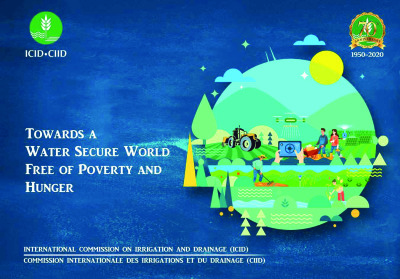 ICID's 70th Anniversary Publication
View
ICID's 70th ANNIVERSARY COMMEMORATIVE VOLUME (1950-2020)
A Coffee Table Book was released as part of the ICID's 70th Anniversary Celebration which showcases key milestones achieved by the Commission in its efforts to make a water secure world free of poverty and hunger through sustainable rural development. The book is also a house of information about the global status of irrigation and drainage and professionals will find it very useful.
The ICID@70 Coffee Table Book was released by President Felix Reinders during the 71st International Executive Council Meeting held virtually in two sessions on 7th December and 8th December 2020.